Note: The Canada Tax Calculator is now only valid for historical tax calculations, please use the new Canada Tax Calculator for 2023
Welcome to the 2020 Canada Tax calculator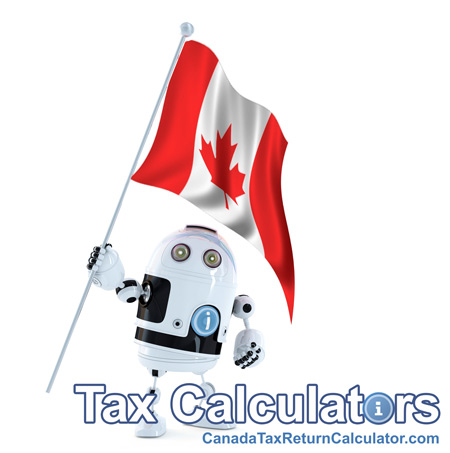 Welcome to the Canadian Tax Return Calculator. Before you get started we suggest that, if you are new to the Canadian Tax Calculator, you read through the below information.
You can hide this introduction if you prefer, simply click on the red cross [ ] located at the top right of this page. You can view the Introduction at anytime after hiding by refreshing your browser. Tip: The F5 key on your keyboard is a shortcut key to refresh your browser.
It will only take you a minute or so to read through and understand exactly how to quickly make the most of this free tax application, associated tax tools and built in tax calculators (T-Slips, Tax Schedules, Federal / Province Worksheets etc.).
Making your tax returns quick, simple and free
The Canadian Tax Return Calculator a free online tax calculator application which has been designed to make your tax return:
Free - We do not charge you anything for using our online Tax Calculator to complete your return. We are passionate about what we do but we need your feedback to help us deliver the right tax application that meets your needs. In return for delivering this free tax calculation tool, we only ask that if you spot a bug, typo or error you contact us so we can rectify the issue so you and others have an improved solution.
As simple and accurate as possible - Our Tax Calculations follow a few simple rules:

Use similar wording and layouts as found in traditional Federal and Province tax forms, tax worksheets and tax guides.
Provide simplified outputs for ease of reading and understanding.
Provide Graphical representations and Charts to visualise and simply tax analysis.
Where appropriate, provide in line calculators (sub calculators if you like) to allow the calculation of specific line items without searching for the associated tax forms, tax worksheets and or guides.

Quick - relevant information and calculations / calculators are grouped into user friendly views.
Compliant - A full audit of your inputs by tax line number and associated calculated outputs by tax line number.
Getting started with your Tax Return using the Canadian Tax Calculator
The Canadian Tax Return Calculator is as simple or advanced as you want it to be. The tax return calculators and calculations are intelligently linked to provide default refundable and non-refundable tax credits. This means that tax metrics are correctly applied where you use a specific tax calculator or tax category. In very simple terms, this means that you can enter your total income and select your province for an instant tax calculation.
Alternatively, you can use the Advanced Tax Return Calculator functionality by entering your specific earnings and deductable elements for family, employment and physical well-being.
When using the advanced tax calculator, you will notice that you are presented with specific categories. These categories contain specailised sub tax calculators which are integrated into the overall tax calculator, all the magic happens behind the scenes but it's worth knowing this so you can get the most out of each tax calculation. For example:
Select 'Income' from the list of tax category buttons.
You will now see the Total income field and, adjacent to the filed, a red calculator keyboard icon. You have two options:

Type in or use the up/down buttons on the filed or the up/down buttons on your keyboard to manually enter your total income (Maybe you already calculated this manually using the Total income Section of form T1 General 5000-R).
Alternatively, you can click on the red calculator keyboard icon. This will then display a sub tax calculator which will allow you to calculate your total income and update the relevant fields and details in all other associated tax form elements (as all our tax calculators are dynamically linked to make your tax return easier to complete)
Need help?
If you have any questions in relation to the Canadian Tax Return Calculator please contact us. Please do not contact us with specific tax enquiries, we do not provide a tax advisory service, we simply provide free online tax calculators. We have setup a Tax Forum where you can ask specific tax related questions, members of our community (which includes Canadian Accountants and Tax specialists) can then answer as they feel appropriate though note we make no guarantees or endorse any tax information or advice provided by third parties who use this service.